Sewage Cleanup Services Ann Arbor
Our Professional Sewage Cleanup and Restoration Services are available 24/7 in Ann Arbor, MI
Communicate With Us In Seconds
Ann Arbor's sewage cleanup professionals are ready to provide swift sewage cleanup solutions to both homeowners and businesses. Our sewage cleanup services in Ann Arbor are accessible around the clock, 365 days a year, ensuring you have immediate access to emergency sewage cleaning services whenever you require them. Our comprehensive restoration and sewage cleanup services encompass all the essential steps to fully restore your property that has suffered damage.  Healthy Carpets guarantees the best possible outcome.  
We are delighted to offer sewage cleanup services in the 48103 area of Ann Arbor, Michigan.
In the event that you require sewage cleanup, hardwood floor drying and repairs, or flood damage restoration for your Ann Arbor residence or business, it is crucial to initiate the sewage cleanup process promptly. Addressing sewage damage should commence immediately upon its discovery. Attempting to handle all the cleanup on your own can be a daunting task. Ann Arbor sewage cleanup is just one of the many services we provide. Whether you are in need of sewage backup cleanup, water restoration, or mold removal, you can rely on our thorough and meticulous approach to ensure it's done right the first time.
Why Choose Ann Arbor Sewage Cleanup?
Professionals Cleanup for Disasters of Any Size
We offer sewage cleanup and damage restoration services in Ann Arbor for both commercial and residential clients.  A sewage backup not only damages your floors but can also pose serious health risks. Dealing with sewage cleanup in Ann Arbor can be a messy and unhealthy ordeal for your home and your family. Sewage backups happen when issues with the sewage system cause waste to re-enter your property. Whether it's flooding or a sewage backup affecting your residential or commercial property, you need a professional team to clean up the mess and ensure the safety of your family or employees. Handling sewage cleanup requires expertise, as sewage can be extremely dangerous and even life-threatening if mishandled. Never attempt to address a black water crisis on your own, as it falls under the category of bio-hazardous material and requires proper treatment.
Exploring Sewage Cleanup Service Choices in Ann Arbor
Our Water Damage Restoration Company provides top-tier sewage removal services, handled by skilled professionals equipped with cutting-edge equipment for safe and effective removal. Ensuring that your water removal and cleanup process includes comprehensive drying measures is crucial to prevent additional damage, such as mold growth and other related issues. While you might initially consider addressing sewage damage yourself, it's essential to seek professional assistance. Commencing the sewage cleanup process promptly is vital to prevent the risk of mold growth, contamination, and structural damage to your property.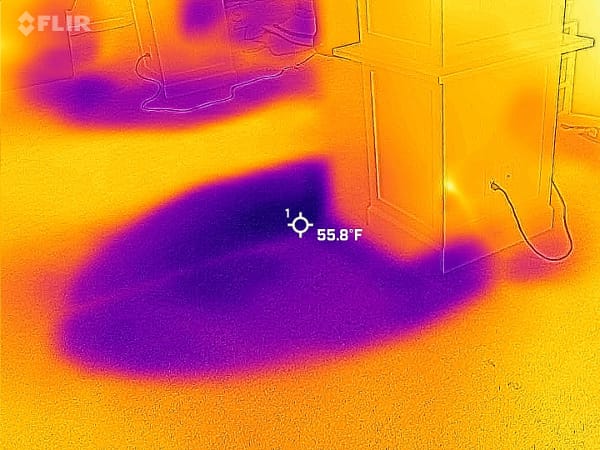 The Only Local Trusted Sewage Clean Up Team In The Township
Need 24/7 Sewage Cleanup Assistance?
Call Healthy Carpets Flood Restoration Services today at (734) 224-8206.
Communicate With Us In Seconds