Have your area rugs cleaned professionally in house or take advantage of our pickup/drop off service.  
Our Professional Area Rug Cleaning Process
Choose How You Want The Rug Cleaned | Methods 1.2.3
We have a few different options to have your area rug professionally cleaned. 
1. Have Healthy Carpets clean your area rug at your location. 
2. You could drop off the rug(s) at our headquarters location at 607 Mohawk St. Tecumseh, MI 49286.
3. Utilize our pick up drop off service.  Schedule a time for Healthy Carpets to pick up your rug(s).  We will then clean them at our shop and deliver when finished. 
Inspect Area Rug
At this point we will inspect the rug for any flaws and damage. 
Determine Fiber
Now we will determine the type of fiber weather its wool, cotton, nylon ect.
Vacuum- Remove Dry Soil
Next we want to remove all the dry soil and debris from the area rug.  Using a commercial vacuum we will extract 95% off all dry soil.
Bang/Vibrate Rug
Included with cleaning methods 2 &3
The extra 5% of the dry soil is sand and it must have special equipment to bang/vibrate the sand out.  Using this machine will extract 100% off all dry soil and debris. 
Rug Bath
Included with cleaning methods 2 &3
The rug will then be sent to our rug bath for a few hours to pro-soak, disinfect and sanitize the rug.  This process will also kill all odor causing bacteria and remove all animal urine
Rinse & Extract
Finally one of the most important steps.  Now we will rinse out and extract all the soil and unwanted stains and prep for the drying rack.
Drying Rack
Included with cleaning methods 2 &3
The rug will then be placed on our drying rack with the air temperature around 75 degrees F.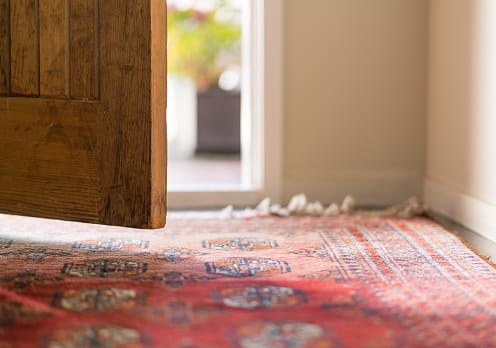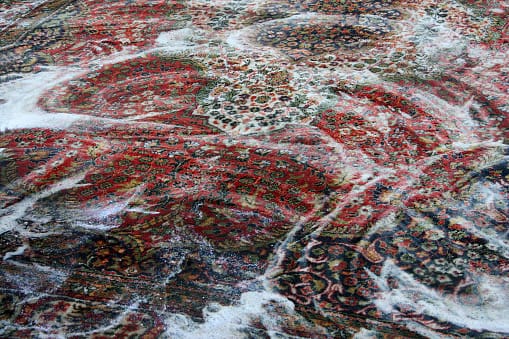 Reasons To Have Healthy Carpets Clean Your Area Rugs
Healthy Carpets is equipped to care for all types area rugs, including Persian, Oriental, Silk, Needlepoint and Decorative.
Our specially trained and certified technicians know how to determine the best cleaning method for your rug's specific weave, fibers, and dyes.
To thoroughly clean your rug and remove dirt, stains or odors, we use the most sophisticated processes today.
3M Schoch Guard, a stain-resistant coating, can also be applied to your area rugs to make sure they last longer.
The Most Thorough Are Rug Cleaning
We will pick up your rug and take it to our Eight Step Cleaning Plant. This will ensure that it is completely clean and free from soil and spots. Our rug cleaning service allows us to do several things, including controlled drying and more thorough cleaning.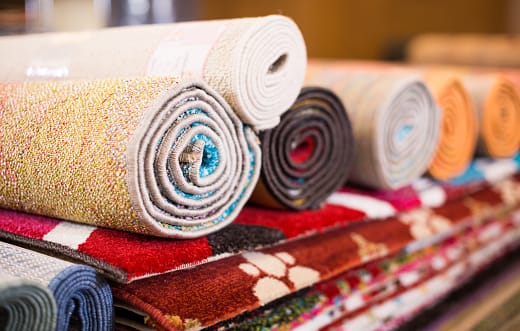 The Only Local Trusted Area Rug Cleaning Company
We have some exciting news for your! Healthy Carpets is a 20-year-old company. Ann Arbor has known us for our rug cleaning excellence, and we are committed to delivering the best service possible to you. Our investment in state-of-the art rug cleaning equipment was more than worthwhile. To ensure that your rugs are clean and tidy, we now have a tumble duster and rug bath to maximize cleaning results.
Need carpet cleaning services for your home or commercial space?
Call Healthy Carpets today on (734) 224-8206.