Enjoy a healthier & cleaner home with Healthy carpet cleaning services. Call us today for a no obligation quotation and schedule your healthier home appointment.
Dryer Vent Cleaning Process
Test Air Flow Pre-Inspect Dryer Vent
We want to verify that there is no birds nest or any obstructions in the dryer vent.  We use a Anemometer to measure the air flow running through the dryer vent.  
Attach HEPA Vacuum To Exhaust
We can do this two ways.  We can attach our equipment to the interior exhaust (if we have no access to exterior) or we attach to the exterior. 
Dust Debris & Dryer Lint Extraction
While extraction equipment is on, we will then agitate the entire length of the dryer vent with a brush.
Test Air Flow
At this point the dryer vent is cleaned and we want to confirm the air flow improved.  We will compare the two reading before and after the cleaning. 
Test Dryer
The final most important step.  We will them make sure the cloths dryer is safe to use and air flow is what it should be.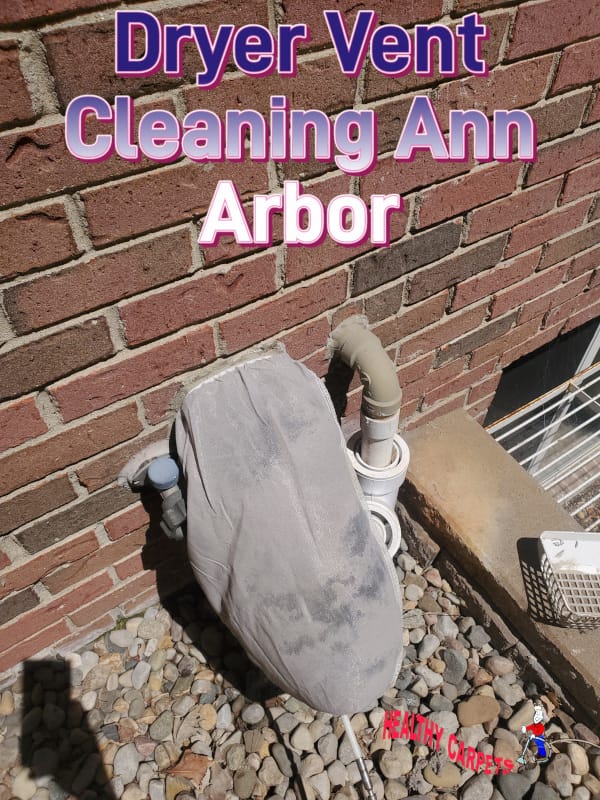 Professional Dryer Vent Cleaning Ann Arbor, MI
When it comes to dryer vents, ensuring that they are clean is a good practice for you and your family to do. A study by the National Fire Protection Association found that one of the factors that can result in house fires is a clogged dryer vent.
Looking for a seasoned company that offers high quality dryer vent cleaning services in Ann Arbor? Healthy Carpets is a certified company with years of experience and a customer centric approach. We carefully remove all the dirt from your dryer vent to prevent fires and ensure proper air flow.  Our number one goal always is to make sure you are happy with every cleaning project we perform for you in your home or commercial space/business.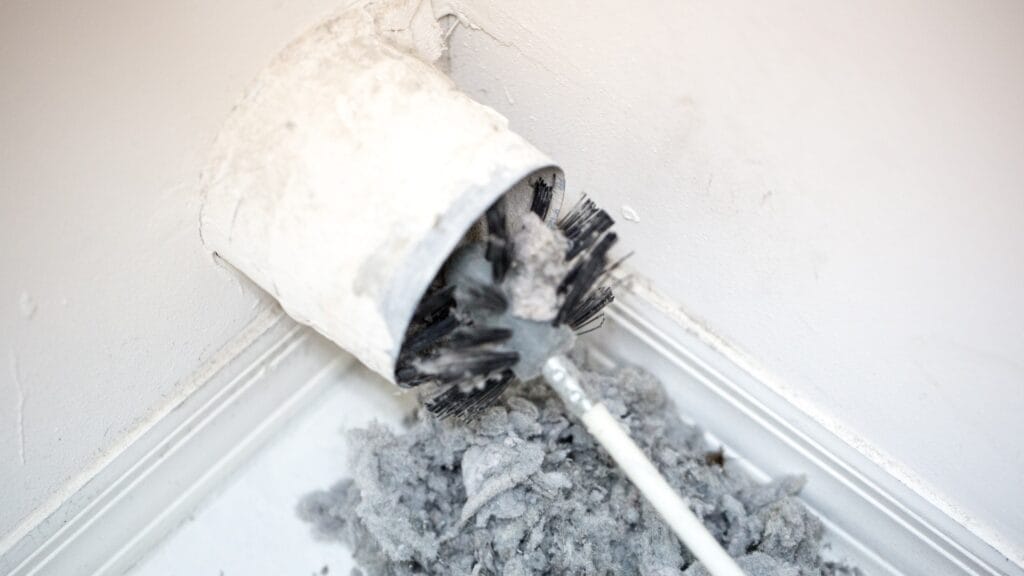 Cleaning your dryer vent once a year is very important.  Learn why cleaning your dryer vent is so important. The number 1 cause of house fires comes from the cloths dryer in a home. Healthy Carpets has specialized in dryer vent cleaning for over 15 years. Please watch the video that demonstrates how we clean dryer runs.
Dryer vents are often overlooked because they aren't seen. It isn't until a fire, flood, or (more commonly) a big bill from the laundromat that folks remember that dryer vent cleaning is essential.
How we ensure cleaner Dryer Vents in your home or commercial space:
We provide affordable dryer vent cleaning services in Ann Arbor. We want to make sure that you can afford our services without compromising on the quality. It is extremely important for dryer vents to be clean as it has a direct impact on your safety and also preserves the functionality of your dryer.
Need Dryer Vent cleaning services for your home or commercial space?
Call Healthy Carpets today on (734) 224-8206.
How Often Should Dryer Vent be Professionally Cleaned
Healthy Carpets has been cleaning homes in Ann Arbor MI for over 15 years. Cleaning your dryer vent is one of the ways to make your home more healthy. We recommend you clean your dryer vent every 12 months.
Dryer Vent Cleaning Ann Arbor: It is important to have clean vents to avoid house fires. While researching online and looking for a professional dryer vent cleaning company, we realized that most companies were either charging an extremely high amount or were coming with offers that are too good to be true (example: free dryer vent cleaning). While looking for a reliable and affordable company, we found a company called Dryer Duct Cleaning Detroit . We were surprised by the affordability of the service