Residential Carpet Cleaning
Enjoy a healthier & cleaner home with Healthy carpet cleaning services. Call us today for a no obligation quotation and schedule your healthier home appointment.
Google Carpet Cleaning Review
Our Professional Carpet Cleaning Process
Pre-Inspect Carpeted Areas
Healthy Carpets will walk through all the carpeted areas you would like to have cleaned.  During the inspection we will describe in great detail a solution to execute a cleaning strategy
Protect Your Belongings
We will lay down floor protectors (to protect any hardwood floors from our carpet cleaning hoses. Apply corner guards (to protect your dry wall from our carpet cleaning vacuum hose.  Now we will determine what furniture pieces will be moved (each piece of furniture moved will be protected with foam blocks or a plastic tab)
Pre-Vacuum Your Carpets
Next we will perform one of the most important steps that 99% of our competitors skip and its by far the most important step.  Dry vacuum your carpet fibers.
Pretreat Stains & Traffic Lanes
At this point we have verified carpet type and ready to pretreat the spots and traffic lanes with our all natural spotting treatment.  With our premium service we will include an agitation step to loosen up the grime and soil prepping the carpet fibers for extraction
Rinse & Extract
We will then extract all the natural detergent, soil.  Then rinse all carpet fibers with our P.H. balanced water, purified with a UV light sterilizer process.  This is important because unbalanced high acid or low alkaline water is a perfect prescription for wicking stains (returning stains) 
Groom & Dry Carpets
With our premium services, your carpet fibers will be groomed and dryer fans will be set up for a speedy dry time
Inspect Carpets
Now all the carpets are nice and fresh its time for a look at any introflections in the carpet cleaning process.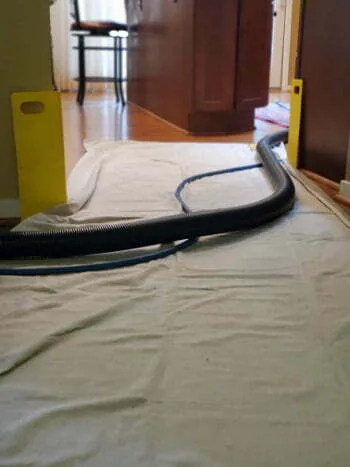 Reasons To Have Your Carpet Cleaned
     Carpets are one of the crucial additives that make or smash the whole presentation of the residence. So, to preserve the house searching stylish and graceful, the house owner needs to take unique care to preserve them with green carpet care. Healthy Carpets now has carpet cleaning Ann Arbor area.  Schedule your services right here online, however if you would like to give us a call (734-224-8206) to schedule that will always be available.  Commercial carpet cleaning is also available for business locally. 
The Most Thorough Carpet Cleaning
Within moment of our arrival you will realize you have no regrets on hiring Healthy Carpets.  You will receive the most professional, detailed cleaning process in Ann Arbor or you pay nothing, because we are dedication to service your floor with the most advanced equipment in the industry.  Its always best to go with a reputable company to avoid low quality service, Healthy Carpets stands behind our name 100%.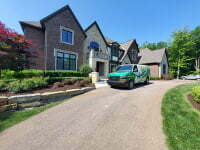 The Only Local Trusted Carpet Cleaner In The Township
Healthy Carpets has always been driven by results we are committed to train our carpet cleaners to a "T" with professional A+ grade results. We promise to provide our premium services to the cities provided above because we know how hard it is to find a good quality carpet cleaner. Ann Arbor is a very healthy city that deserves a healthy carpet cleaning company, however using our Carpet Cleaning Near Me within the zip codes above is a walk in the park. Just fill out the form to the right side to set up your appointment because your carpet cleaner has been found.
Ann Arbor Carpet Cleaning
If you're looking for a reliable and affordable carpet cleaning company in Ann Arbor, look no further than Healthy Carpets. We are dedicated to providing our clients with the highest level of service and customer satisfaction. Our services include carpet cleaning, stain removal, odor removal, and more. We also offer flexible scheduling options to accommodate your busy schedule.
At Healthy Carpets, we believe that a healthy home starts with clean carpets. Our carpet cleaning services are designed to help you maintain a healthy and comfortable living space for you and your family. We guarantee that you'll be satisfied with the results of our carpet cleaning services.
So if you're in need of professional carpet cleaning services in Ann Arbor, look no further than Healthy Carpets. We're here to help you maintain a clean and healthy home or business environment. Contact us today to schedule your carpet cleaning appointment!
Homeowners often wonder if they should shampoo carpets regularly or if consistent cleaning somehow ruins a home's carpeting. There are also many other methods of cleaning your home's rugs, including steam extraction, foam encapsulation, and forms of powder or dry cleaning. Which is the best carpet cleaning method for your home and are these somehow damaging to a home's rugs?
It's typically recommended that homeowners shampoo carpets or otherwise have them cleaned professionally every year, if not even more often. While improper cleaning methods might damage a rug's fibers and nap, you can never have your home's carpets cleaned too often!
Regular, professional carpet cleaning removes dirt and debris that cannot be extracted with a household vacuum cleaner while also removing pet stains, food stains, odors, and even mold and mildew growing under the carpet. To ensure you're keeping your home's flooring in its best condition, note a few carpet shampooing tips as well as some vital information about other rug cleaning methods and how to keep those floors as spotless as possible between professional cleanings!
Healthy Carpets uses a brush pro 20 to remove the most soiled carpets.
Urine is one of the most difficult stains or odors to remove from carpets. We will use enzyme treatments to bring these carpets back to life for a more healthy home.
Carpet cleaning is the first thing you should do when wanting to make your home healthy.
Marshall, the cleaning tech in the video describes how much of a disadvantage it can be when professional carpet cleaners don't rinse out the carpet cleaning detergent. Leaving the carpets crunchy and more prone to re-soil very quickly.
Be a witness from watching Healthy Carpets work there magic on urine stains, standard traffic lanes and years of soil from shoes and other sources.
Need carpet cleaning services for your home or commercial space?
Call Healthy Carpets today on (734) 224-8206.
How Often Should Carpets be Professionally Cleaned
For the most part Ann Arbor is a pretty clean town. Most of our carpet cleaning clients here in Ann Arbor have there carpets cleaned every 8-12 months. If you have a habit of vacuuming your carpets regularly, that's great! However, vacuuming isn't the only thing necessary to maintain your carpet's life and keep it clean. Many experts and carpet cleaners advise people to get their carpets professionally cleaned at least once a year. However, that doesn't mean everyone should follow the one-year routine. Many other aspects need to be taken in to account to decide how often you should get your carpets professionally cleaned.
Vacuuming carpets is very important to a clean carpet. Vacuuming carpets is a part of carpet cleaning, that is why its our very first step in carpet cleaning. Vacuuming your carpets can actually extended the life of your carpets. If you vacuum your carpets once a week and have Healthy Carpets professionally clean your carpets once a year. Your carpet will last for a very long time.
Healthy Carpets has over 18 years of experience in Carpet Cleaning in the Ann Arbor, Michigan. Call us today at (734) 224-8206 to get the help you need with your home or commercial space!
Yes Healthy Carpets even offers Area Rug cleaning services. We offer two types of area rug cleaning services. We can either cleaning them in home or at your business locations or we can pick them up, clean them at our shop and drop them back off within 1 week.
We offer this type of service because while cleaning wall to wall carpets in the Ann Arbor area we discovered that Ann Arbor needs a dedicated area rug cleaning company.
Cleaning area rugs can be a very beneficial investment when you clean your home because removing all the dry soil from the area rugs preserves the fibers for a longer life span.
Small vicinity rugs make great entryway décor and the ones for your toilet offer coziness in your toes as you get wiped clean up. There are countless locations you may use vicinity rugs inside your home.
Unfortunately, they come to be dirty, sticky, and noticed with stains over time. Because most home owners don't maintain there area rugs.
The excellent manner to get your vicinity and Oriental rugs easy and searching like new once more is to lease specialists who're specialists at cleansing and restoring.
Area rug cleansing offerings additionally assist the rugs final longer so that you won't ought to update them as frequently. That manner extra cash that you may placed towards different a laugh methods to decorate your home.