Upholstery Cleaning Ann Arbor
Our upholstery cleaning method is rather straightforward but extremely effective. Immediately after vacuuming the upholstered piece, we'll take care of all staining with the very best quality equipment and cleansers. If you would like us to work with eco-friendly products, we will gladly comply! As soon as the areas have been handled, we'll rinse your upholstery with our hot-steam extraction technique . As soon as this procedure is finished, we'll re-inspect the upholstery to make sure customer satisfaction. To help keep a healthy, clean inside environment, upholstery cleaning shouldn't be overlooked. Whether you have just purchased new furniture and want to preserve their appearance and quality. Healthy Carpets would recommend including upholstery cleaning to your schedule housekeeping services.
1. Inspect all upholstery to be cleaned.
2. Pre-vacuum if necessary
3. Pre-spray any protein or oil based stains (Green products upon request)
4. Determine upholstery type and create detergent that matches fiber type (100% natural)
5. Agitate detergent into the upholstery fiber
6. Rinse upholstery with only water heated at 212 degrees F.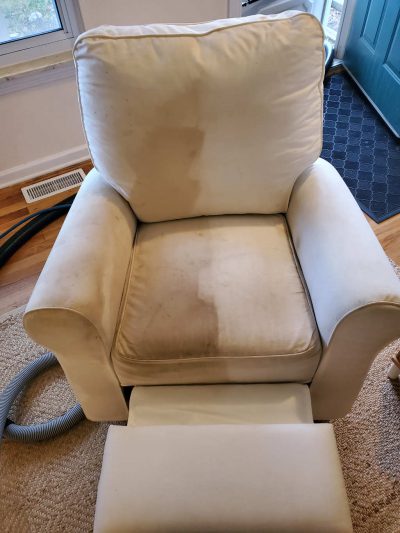 Before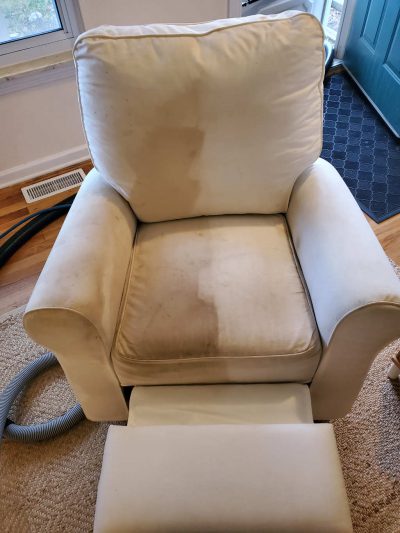 After
Upholstery Cleaning
How Often Should Upholstery be Professionally Cleaned
Cleaning your upholstery is just as important as cleaning your carpets. Healthy Carpets specializes in upholstery cleaning services in the Ann Arbor areas and surrounding cities. Our upholstery cleaning process includes a 230F degree steam cleaning that will disinfect all fibers and restore the furniture back to new.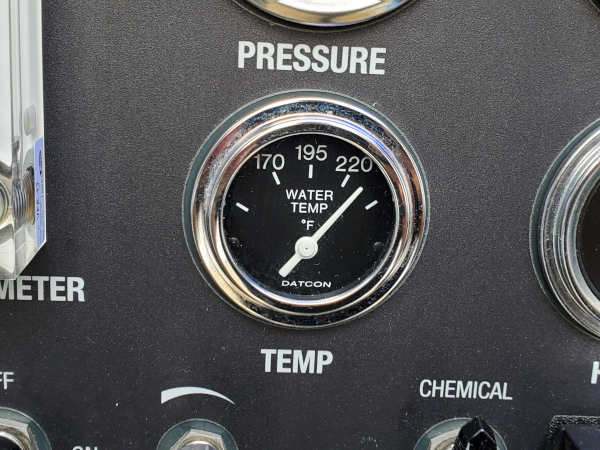 The 1st Step To A Healthy Home
Upholstery Cleaning In Ann Arbor
Ann Arbor is one of the healthiest cities in America. Let Healthy Carpets help make your home healthy