Carpet Cleaning in
Ann Arbor, MI
Professional Carpet Cleaning in Ann Arbor, MI
Professional Carpet Cleaning Starts With A Click
Healthy Carpets decided to through in the towel and serve all of Ann Arbor MI. Including carpet cleaning, upholstery cleaning, tile and grout cleaning and even Dryer Vent Cleaning. Ann Arbor is a large healthy city with a lower crime rate. Healthy Carpets has donated over 50 hours cleaning churches and homeless shelters. The average home in Ann Arbor is sold for almost $400,000 as of 2018. Most professional carpet cleaners and upholstery cleaners only clean the fibers. Healthy Carpets has top of the line equipment to help clean even the padding.
Our Professional Carpet Cleaning Process
What Healthy Carpets has to offer the Ann Arbor Zip Codes
      In all of 8 zip codes of Ann Arbor, Healthy Carpets will benefit each and every home owner or commercial business owner. 48103 zip code of Ann Arbor actually has the University Of Michigan Football Stadium in it. Back in 2011 Healthy Carpets actually cleaned some upholstery in the Michigan Football stadium. 48104 Is a very popular zip code for Ann Arbor. Healthy Carpets has cleaned lot of carpet and dryer vents in that zip code of Ann Arbor. Burns Park, Allen and Bryant Pattengill East are all located in the 48104 zip code, mostly the residential side of Ann Arbor. Healthy Carpets has been offering most of there professional cleaning services to 48104 since 2005. 48104 is also filled with different parks and great fun places to spend time with the family. Other Ann Arbor Zip codes are as follows 48105, 48106, 48109, 48108 and 48113. Zip code 48103 is very naturist with lot of long bike trails. Scio Township is part of 48103 and you can even launch your kayak into the Huron River and kayak for miles.  We like to approach our work with an eco-friendly attitude, and we want to extend the same treatment to our clients. We also love educating them about the techniques we use so they can feel safe and comfortable in their own home.
      Healthy Carpets does not believe in putting too many chemicals into your environment. Hot carbonated extraction is a more natural and safe cleaning process. After we clean, we air out and dry your home. We work with you to create a home cleaning plan that fits around your lifestyle. Our customers love the Hot Carbonated Extraction method because it's completely safe, and it doesn't use any damaging chemicals or heat.
      Marshall (the owner) understands that having our team in your home is a big deal. We love our clients, and we don't want to overwhelm our guests with chemicals that may cause them discomfort. That's why we use eco-friendly Hot Carbonated Extraction Cleaning Method.
      We use the most efficient means of cleaning for your home. We love our clients, and we don't want to overwhelm them with chemicals. This is why we use Hot Carbonated Extraction.
Healthy Carpets has served over 15000 homes in Ann Arbor MI
The number one cause of a house fire in Ann Arbor is Dryer Vent Exhaust
Healthy Carpets works 24/7 in the Ann Arbor area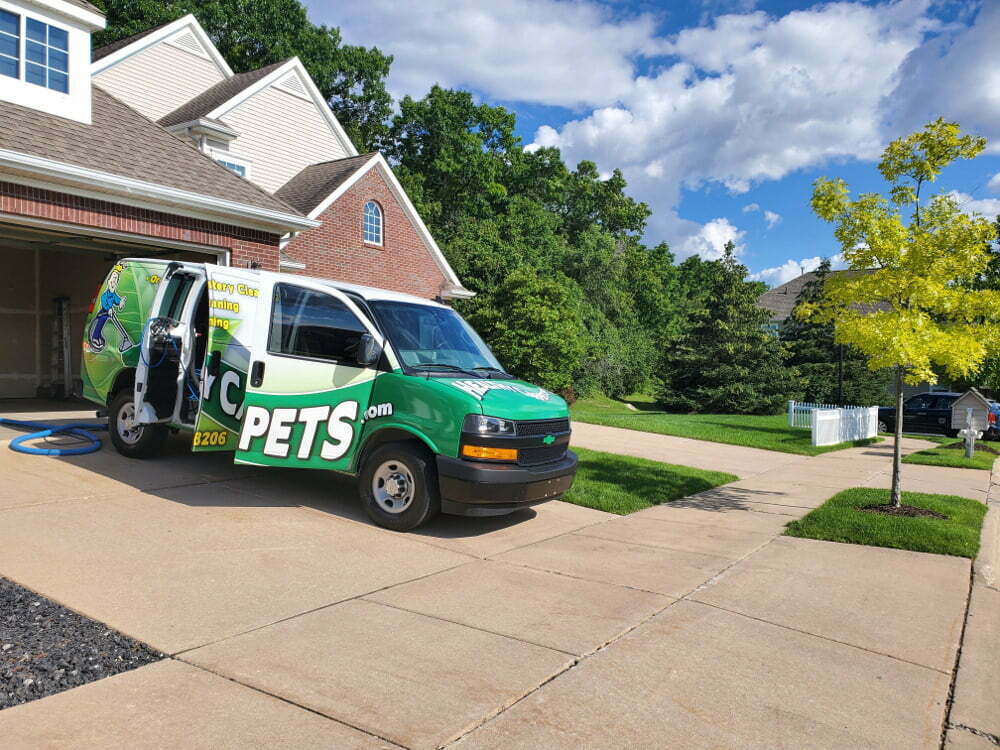 Healthy Carpets has over 18 years of experience in Carpet Cleaning in the Ann Arbor, Michigan. Call us today at (734) 224-8206 to get the help you need with your home or commercial space!
Our Services in Ann Arbor, MI
Book An Appointment Today!
Why Is Healthy Carpets In Ann Arbor
The most beautiful thing about Ann Arbor MI is that you can watch the U Of M Football game at the stadium and after the game have and nice dinning at Bao Boys is a really good place to have lunch or dinner. Healthy Carpets has cleaned there linoleum floors a few times and they have great lunch options. Healthy Carpets likes to help out the Ann Arbor community by supplying low labor cost and donating time to companies in need. In the summer of 2015 Healthy Carpets provided 1 full week to all of Ann Arbor residence who had water in their basements do to flooding from a major storm.
How Does Ann Arbor Benefit From Healthy Carpets
      How Ann Arbor benefits from Healthy Carpets is an easy question to answer. Healthy Carpets has been server Ann Arbor for about 20 years now to help the entire Washtenaw County bounce back from the 2008-2009 recession. Healthy Carpets is a proud member of the Better Business Bureau. Healthy Carpets offers all different kinds of professional cleaning services ranging from carpet cleaning, upholstery cleaning, 27/7 flood services, tile and grout cleaning, auto detailing, dryer vent cleaning and even pressure washing. You cant go wrong with hiring Healthy Carpets, we have a 5 star rating on Google Maps with over 350 reviews and a 5 star rating on Healthy Carpets yelp listing. With our 24/7 flood services we can arrive within 1 hour after your call to us.