Why Hire Healthy Carpets
Healthy Carpets has been providing the highest quality carpet cleaning services for more than twenty years. Healthy Carpets carpet cleaning gets rid of an average 94% household allergens. Our carpet cleaning product is an EPA Safer Choice. This means that it is safe for your pet, pets, and the surrounding environment. Healthy Carpets' carpet cleaning service will clean your home and make it healthier. Hot water extraction is our carpet cleaning process. While this method is commonly called steam carpet cleaning, we actually do not use steam. This method can remove dirt, spots, and odors safely, leaving no residue. Healthy Carpets can be your carpet cleaner next time.
Benefits Of Healthy Carpets Cleaning Your Home
We can help extend carpet cleaning's life span by applying a protector to protect your carpet from dirt and spills. You can even lower static electricity. Carpet protectors are not only resistant to spills and dirt but also protect against daily wear and tear such as foot traffic or vacuuming. Our pre-spray helps to remove spills and stubborn spots. It also has a more advanced formula that cleans cleaner, dries quicker, and smells fresher. We remove dirt, soiling and allergens using EPA Safer Choice approved solutions. We leave no residue to make it safe for your family and pets. Our carpets are able to eliminate 94% on average of allergens common in the household.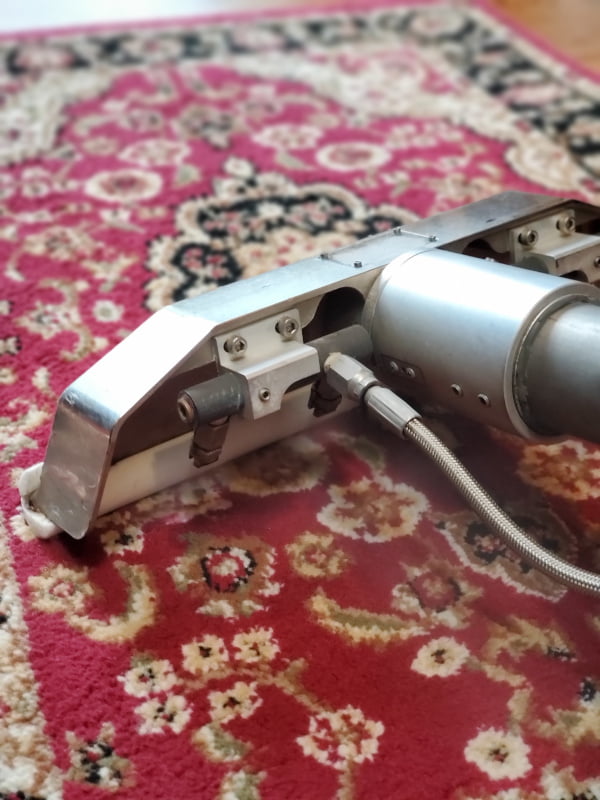 The same process is used for commercial carpet cleaning as the residential. Hot water extraction is used to heat water to penetrate the carpet fibers to loosen dirt. Then we extract water and remove the dirt. We will clean area rugs with the same hot water extraction process that we have used for carpets over 20 years. With a soft touch, we'll clean your rug of dirt and allergens. This won't cause damage to the decorative flooring.
Each year, the average house collects 40 pounds of dirt, dust, and other allergens. Healthy Carpets will professionally clean your carpets. This can help remove allergens, increase air quality and reduce energy consumption.