Can Carpet cleaning make you sick?  That's the big question.  Carpet cleaning is a vital service that removes germs and bacteria from dirty carpets to create a healthier living space. But the process that is used to clean carpets or the chemicals that are used for carpet cleaning can cause illness?
Cleaning carpets is secure process that makes use of hot water and sanitation to eliminate dirt and grime off carpets and to sterilize the carpet during the process. Chemicals used to clean carpets should not be inhaled directly, but they generally, they are safe and require only very little exposure.
It is safe to say that cleaning your carpet isn't something you have to fret about. This article will examine potential health hazards associated with carpets that are not cleaned and what are likely to encounter from the chemicals employed during the cleaning process.
Can Carpet Cleaning Make You Sick?
Consider a moment about a carpet that is filthy and think about the following: dirt, bacteria food particles, and germs in the thousands, filthy carpets that are kept dirty for long periods of time can cause health hazards. It is crucial to maintain a clean carpet to enhance your appearance and for presentation However, getting rid of harmful irritants is essential for overall well-being.
If carpets are neglected for a long time the carpet may begin to contain harmful irritants for your lungs , which can make breathing difficult. Carpets are a source of pride and beauty in your home. However, the fabric is capable of accumulating numerous contaminants and pathogens that could easily be found within the fabric.
For people suffering from asthma and allergies, a constantly clean carpet may make the symptoms. So, making sure your carpets are regularly cleaned (at at least once per year) is vital to avoid getting sick.
Vacuuming is crucial, however, carpets should also be regularly cleaned to ensure that your home is as clean as is possible as well as restoring the fresh and new appearance of the carpet.
Are Carpet Cleaning Chemicals Safe?
A major concern for homeowners is the possibility that carpet cleaning chemicals could be which can contribute to health issues. Fortunately, the chemical compounds used for carpet cleaning don't present any immediate danger for homeowners.
The chemicals we use here on Healthy Carpets are safe for humans as well as pets, making them an important aspect to take into account when choosing the carpet cleaning service. The harmful chemicals such as naphthalene, different ethanol-based cleaners can cause irritation to the lungs, which is the reason we prefer steam extraction for our main cleaning technique.
The use of mild chemicals must be considered prioritized when cleaning carpets to minimize the chance of spreading potentially harmful chemical fumes the pets or homeowners. If you happen to find a company which uses harsh chemicals in their rug cleaning procedure, it should be avoided when you, your pets or family members are in direct contact with carpets.
In addition, certain carpet cleaning products can be causing kidney and liver damage, as well as dangerous respiratory problems. So, there are certain carpet cleaning chemicals available on the market that must be avoided completely at all costs.
Avoid any chemical that are alcohol-based and always choose natural alternatives. Hot water extraction and steam cleaning are both highly healthy and safe options to think about for carpet cleaning because of the very low amount of chemicals utilized during the procedure.
Do you get sick by stepping on Wet Carpet?
Carpet cleaning chemicals aren't the only thing to consider with regards to the cleaning of carpets Carpets that are wet can be cause for concern too. If your carpet has not dried to the maximum extent it can be after the cleaning process there is a chance of mildew, mildew and an array of bacteria thriving on your carpet is a possibility.
The growth of mildew and mold can happen rapidly, particularly in regions where mildew and mold are prevalent within the air around. The more humid and wet the indoor space is, the greater likelihood for mildew and mold to expand; fast drying is the most effective method.
The Carpet cleaning companies that claim time frames of drying that are 24 hours could have not been enough time to shield your carpets from threat of mildew and mold. We will ensure that your carpet is dry in a matter of 1-2 hours after the cleaning process is completed.
The faster your carpet is dried more quickly, the lower possibility it will be a breeding ground for bacteria. In addition to mold, mildew and bacteria, walking on carpets that are wet is an unpleasant experience and could even cause colds if there is no other choice than to walk through the carpet due to prolonged drying times.
In conclusion, a moist carpet will definitely cause you to be sick. Make sure to choose a carpet cleaning company which can guarantee quick drying times.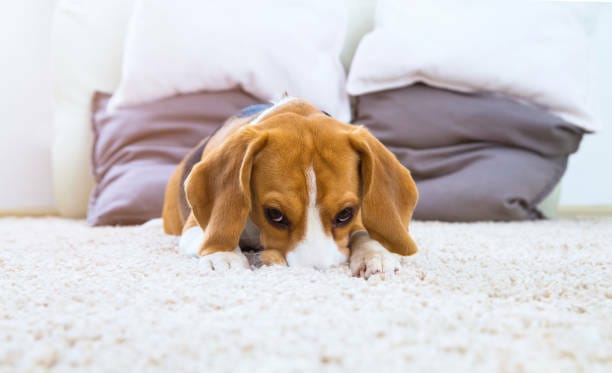 In the end, carpet cleaning can cause you to be sick if it's not done properly and the chemicals employed are harsh. Healthy Carpets prioritizes the modern technology of extraction of hot water to minimize the amount of chemicals utilized to clean carpets.
A carpet that is wet can cause issues. We guarantee that the rug will dry within a couple of hours following cleansing. 734-224-8206 to schedule a free consultation to discuss all your upholstery and carpet cleaning requirements.