We will get straight to the point and tell you that the only way to know that your carpet is clean is to check its fibers and smell it. The fibers should feel soft and smell fresh. A clean carpet will also not have any signs of stains, mud, or contaminants.
Clean carpets feel lighter and fluffier in hand once completely dry. In other words, a professionally well-cleaned carpet will feel as good as new. However, maintaining this so-called brand-new look for the longest possible time will require it to be vacuumed regularly. In addition, you may need professional cleaning to remove debris, stains, and dust mites from the carpet every few months.
We strongly recommend that your carpet be deep cleaned using steam and shampoo annually. If your carpet is in an exceptionally high traffic area like the living room, you might want to deep clean it every six months.
While there are many types of cleaning machines available on the market, none are as powerful as the ones that professionals use. That's why professional carpet cleaners can guarantee better results. Furthermore, professionals have years of experience cleaning carpets, which allows them to tailor the approach based on the carpet's condition and the material. For instance, carpets with natural fibers require a slightly different approach than those with artificial fibers.
It is evident that your carpets aren't clean if they look dusty and dull.  Healthy Carpets is committed to removing as much soil as possible.  If tapping the carpet sends a plume of dust into the air, it must be cleaned right away. In addition, if you can see debris in the carpet, or if it gives out a musty smell because of small organic parties stuck within its fibers, then it would be a good idea to hire a professional carpet cleaning service. Professional cleaners can also remove food and coffee stains from your carpet, ensuring it looks, feels, and smell clean.
If you or members of your household are experiencing allergies that aren't associated with the weather, then it is because your carpet isn't clean. Even though it may be vacuumed daily, or you may even have a steam cleaner, often these methods don't reach deep within the fibers of the carpets. There may still be pollutants, dust mites, and other allergens trapped within it, causing breathing problems and triggering allergies.
If there are individuals in your family facing allergy-related problems, it may be high time to get your carpet professionally cleaned.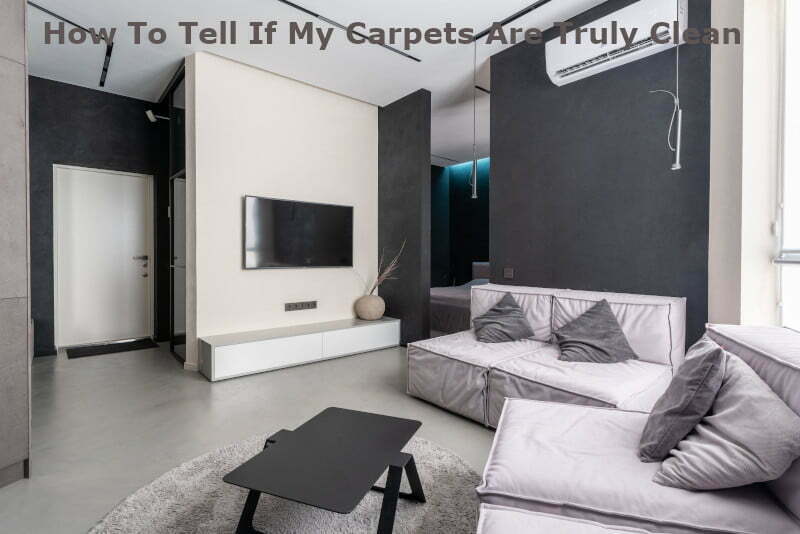 It is worth checking your carpet(s) to ensure they are clean. They have to be cleaned regularly to maintain that look. Furthermore, you will also want to invest in professional cleaning every few months so that the carpet not only continues to look clean but smells good and does not trigger any allergies. In other words, there is more than one way to know that your carpet is truly clean, and that is if it smells and looks as good as new!  If you live in the Ann Arbor area and need to have your carpets cleaned, please give us a call at (734) 224-8206