A Carpet Cleaning Company That Cleans Green.
Green carpet cleaning in Ann Arbor is the ideal option for ecologically, safe living and easy on your beget. Non green products contain soaps and detergents that leave behind a residue and cause quick resoling. This may also negatively effect the air quality, never the less you don't want to have your family exposed to any harmful chemicals left behind in the carpeting. Green carpet cleaning is beneficial for managing tough stains, odors and allergens. Carpeting demands typical cleaning due to constant air born debris build up. We will extract all the soil with the most amazing carpet cleaning truckmount ever made
Of course the number one reason why we dont use harsh chemicals for carpet cleaning is your health. We guarantee you will be satisfied with the results from Healthy Carpets green cleaning. Check out our blog for helpful information.

Who says you have to choose between quality cleaning and top notch customer service? As an independently owned and operated small business, we care about our customers. We offer family-friendly services designed to add convenience to your life and to keep your home spick-and-span. We're not just making your carpets clean; we're making them healthier too!
Our team gets it. Cleaning carpets is a big decision for families with kids. You need peace of mind that the job will get done right — and get done on time. That's why for more than 25 years, we've been the go-to company for Atlanta area residents who need their carpets cleaned.
Keep your carpets clean with our natural, eco-friendly products. It feels good on your feet, it smells beautiful, and it's safe for the environment.
Everyone wants a clean carpet, but no one wants the chemicals that come with commercial carpet cleaning products. That's why we offer our customers the healthiest alternative to keeping their carpets clean—it's about the environment and your family, too.



Fine Fiber Cleaning
When you schedule a cleaning, whether its carpet, air duct, tile and grout or upholstery cleaning.  Your appointment will have an arrival time of a 1 hour window. The date of your appointment a uniformed technician will arrive. All Healthy Carpets technicians will apply shoe covers. Fine the perfect carpet cleaning professional isn't easy, Healthy Carpets is your carpet cleaning specialist from now on.
You and the technician will walk over the entire cleaning project in detail to discus your concerns and cleaning options. We do not get paid until your are 100% satisfied with the work of Healthy Carpets. We do offer a 8 month guarantee on optional services.
Read More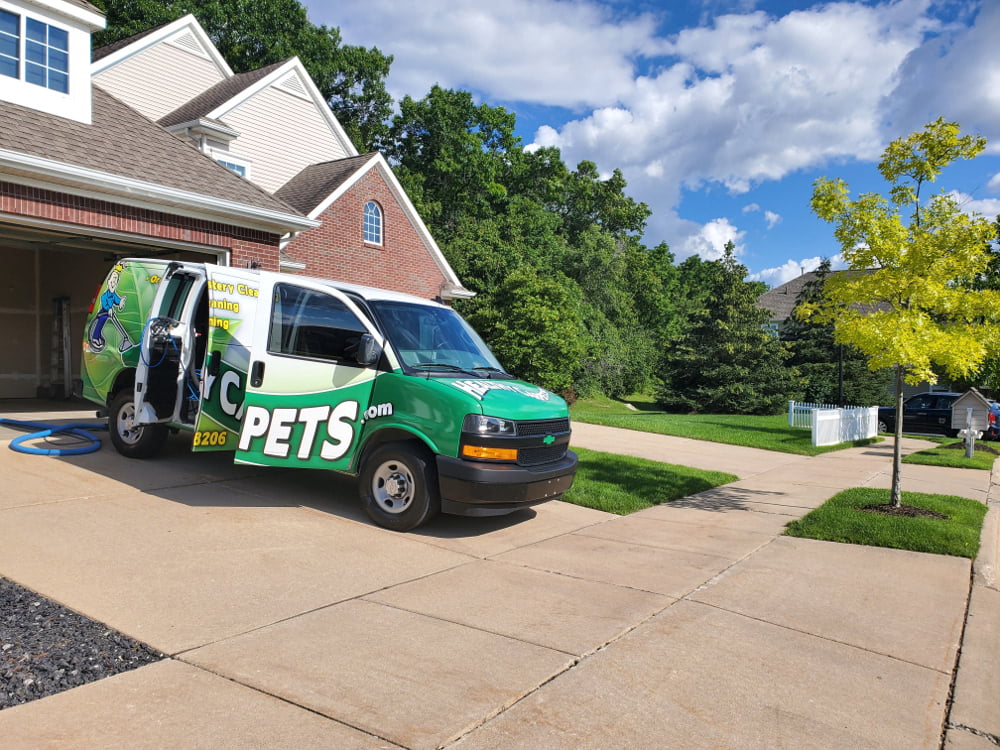 A Healthy Home Starts With Healthy Carpets
Healthy Carpets is the best way to get your carpets cleaning the Ann Arbor area. We also service the surrounding areas such as Ypsilanti, Saline, Dexter, and the rest of Washtenaw County.
Get your carpets cleaned from one of the most highly reviewed carpet cleaning companies in the Ann Arbor, MI area today.
It is important to us that we offer some of the most technologically advanced ways to get and keep your carpets cleaned. Because of this, we are always staying on top of the latest in technology, education, deodorizer, detergents, tools, and equipment. This allows us to give you a better clean for a healthier home.
We care about our community and work within our community while participating in fundraisers and other community events. It is important to us that we get out into the community and show our support for Ann Arbor and surrounding areas.
Our area of expertise is hot water extraction. This is a method that is so safe, we like to call it baby safe. We like to offer you an extreme level of professionalism when working to clean your carpets, tiles, furniture, and grout. We take pride in our work and it shows with all of our amazing online reviews.
We strive to anticipate our future customer needs and then we solve what may seem unsolvable. Your floors and upholstery play big roles in the look of your home or business. The Best Way To Carpet Cleaning
The Healthy Carpets team strives to accommodate your busy schedule and we rely on the collective talent and creativity of each member to continuously improve customer satisfaction.
Healthy Carpets is committed to providing the highest caliber of cleaning services possible. Our fully trained technicians, state-of-the-art equipment and unwavering dedication to exceptional customer service has made Healthy Carpets the best in the business.
We are here with you for all your cleaning needs
From your carpet cleaning to your pressure washing needs, we are here to product the highest cleaning caliper for your satisfaction or the cleaning will be 100% FREE
Latest Healthy Carpets News
You will find it to be beneficial to follow our blog. We share anything from stain tips to how you can clean your carpets yourself.
The Best Way To Carpet Clean
Best Cleaning In Ann Arbor Or Its FREE
Saline | Benton | Bridgewater | Pittsfield | Mooreville | York | Macon | River Raisin | Ann Arbor | Stony Creek | Rogers Corner | Milan | Clinton | Cone | Foster | Geddes | Rowes Corner | Jerusalem | Scio | Manchester | Barton Hills | Lima Center | Delhi Mills | Newburg | Whittaker | Ypsilanti | Dexter | Ridgeway | Paint Creek | Britton | Tecumseh | Fourmile Lake | Eastlawn | Northfield | Dixboro | Azalia | Sharon Hollow | Willis | Oakville | Willow Run | Chelsea | Rawsonville | Lanewood | London | Emery | Sylvan Center | Frain Lake | Guthrie | Webster | Hudson Mills | Tipton | Edgewater Heights | West Sumpter | Denton | Dover | Holloway | Dundee | Notten | Cherry Hill | Roulo | Belleville | Worden | Francisco | Raisin Center | Belleville North | Birdsall | Norvell | Oak Shade Park | Martinsville | Diann | WhitmoreLake | Brookville | Sheldon | Petersburg | Hamburg | Deerfield | Maybee | Lyndon Center | Wellsville