Our couches are used a lot, and they will eventually get stained or dirty. It is important to know how to clean stains from couches. We can help you clean your couch, no matter if it's an emergency red wine spillage or if the dog has been laying on it every day.
The first and most important thing is to read the cleaning instructions provided by the manufacturer, because no one know the upholstery piece like the manufacture  Just like your favorite clothing, every couch comes with a cleaning tag. For cleaning clues, check the tag. These are the upholstery care codes that you might find, and what they signify:
W – This material can be washed with water.
S – Don't use water to clean this material. Use a solvent-based cleaner.
WS – You can use water or a solvent-based cleaner to clean this material.
X – This material can only be vacuumed.
These tips will help you clean each type of fabric. However, before you apply cleaning products to your entire couch, make sure to check the cleaning tag.
How to Clean a Fabric Couch
Begin by cleaning the couch with baking soda. Use a white towel or stiff brush to clean the couch. This will remove any dried material from the couch.
Sprinkle baking soda all over the couch and allow it to sit for 20 minutes. You can leave it there up to an hour. Use a brush attachment to vacuum the couch.
Make this simple cleaner next to remove any stains. Combine 1 Tbsp. Dishwashing liquid, 1 Tbsp. In a small spray bottle, add 1 cup of white vinegar and 1 cup warm water. Next, add 1 teaspoon. Next, add 1 tsp baking soda to the spray bottle and screw it on quickly. Combine baking soda and vinegar to create lots of bubbles!
Use a clean, dry cloth to rub the stains off the fabric. For a deep clean, you can also wipe the entire couch with this solution. (Make sure your cloth is fully dry and clean because a lot of the soil will be absorbed into the fibers)
Let the fabric air dry.
Baking soda is the #1 cleaning ingredient for any fiber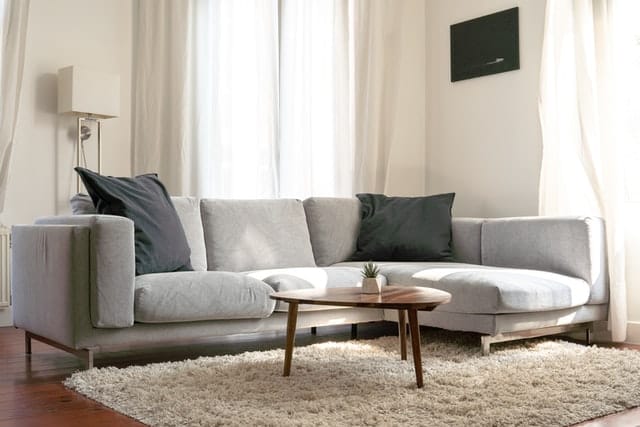 How to Clean a Microfiber Couch
When cleaning microfiber couches, alcohol is your friend.  Maybe even a DYI upholstery cleaning machine.  We have already mentioned that you should always check the tag before cleaning the entire couch. Rubbish alcohol is an excellent option, as it's the "solvent" code.
Spray each section with rubbing alcohol, then scrub the area with a light-colored sponge. The stains will disappear onto the sponge.
Because alcohol evaporates quickly, it is important that the couch dry quickly. To fluff the fabric, you can use a dry scrub brush to clean the couch.
If the couch has water stains (and the couch allows solvent cleaning), you can use distilled water to clean them. After the fabric is dry, spray, scrub and then brush.
How to Clean a Leather Couch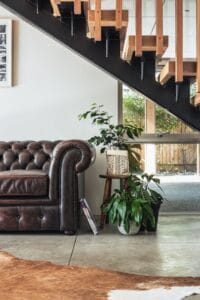 Begin by vacuuming your couch. (It important to have a good quality vacuum, however a small portable one will work sufficient.)
Use a microfiber cloth to wipe the entire couch clean.
In a small bowl, combine equal parts white vinegar and water to make a cleaning solution. Make sure the solution is not too wet before you dip a microfiber cloth in it. Rinse the cloth and wipe the couch.
Use a microfiber cloth to dry the couch.
To keep your leather soft, make sure you apply a leather conditioner every six to twelve months.
Molly Maid spot cleans furniture and vacuums it as part of regular housecleaning services. Do you need professional cleaning services for your living room? Call Healthy Carpets, the professional cleaning company! We will clean your home so that you have more time to do what you love – like watching movies on your comfy, clean couch.