Carpets make you feel at ease walking on them. To keep them looking their best, you will need to know the cost for professional carpet cleaner. Carpet cleaning is the best way to ensure that your carpets last as long as you can. Knowing the cost of carpet cleaning is the first step in getting them cleaned.
You don't want this service to cost too much. You should be cautious if the price of carpet cleaning you are being offered is too low. If it is higher than the average carpet cleaning price, then this might also be a sign that something is wrong.
This article will help you understand what to expect from a professional rug cleaning price. We can help you understand the basics of carpet cleaning so you can figure out what price carpet cleaning .
Prices for professional carpet cleaning has defiantly increased with inflation, However its still 100% worth the investment.  The average cost of professional carpet cleaning ranges from $90 to $350. Most homeowners pay around $175. This is quite a wide range, and it all depends on how large the carpets are.
Carpet cleaning costs are not the only thing that you should consider. A professional carpet cleaner can give you an estimate to help you determine how much it will cost to clean your carpets.  Also how do you know if your carpets are truly clean after the professional carpet cleaning
You can rent a carpet cleaner to clean your carpets. Bissellrental.com states that carpet cleaning machines are available for rent starting at $29.99 per 24 hour.
Although it may seem like you can save money by renting a machine and doing the job yourself, carpet cleaning is much more difficult than it appears. A small mistake when cleaning carpets can lead to major damage or even death.
Professional carpet cleaners will do a better job than you and can do it in a much shorter time. This is why you should consider hiring them to clean your carpets. Many people call professional carpet cleaners after they have tried to clean their carpets by themselves. This can lead to more work and more money.
How much does carpet cleaning cost per square foot?
The industry average for carpet cleaning is $0.15- $0.50 per square feet. Here is a list with prices for carpet sizes and costs.
200 – 400 sq.ft. : $80-$140
500 – 1000 sq.ft. : $100-$250
1000 – 1500 sq.ft. : $200-$300
1500 – 2000 sq.ft. : $250-$500
2000 – 3000 sq.ft. : $400-$600
CARPET CLEANING PRICES PER ROOM
One room is typically priced between $30 and $80 in the industry. Carpet cleaning becomes more affordable if you have more rooms.
Customers should be cautious about carpet cleaners who charge by the room. Sometimes, the advertisements can be misleading and you end paying more than you expected.
Carpet Cleaning Costs for Different Carpet Types and Cleaning Methods
There are five main types of carpet cleaning, each with its own unique rates. The most popular cleaning methods are dry and steam cleaning.
Hot Water Extraction and Steam Cleaning
This is the best choice if you require deep penetration to remove pet danders, stains and other unpleasant odors. Precondition your carpets to remove stains. Then, use hot pressurized water to wash it thoroughly.
Here are some estimates of carpet cleaning costs:
$100-$200: 1000 sq.ft.
$300-$400: 1000 – 1400 sq.ft.
$500: 1500 – 2000 sq.ft.
Dry Carpet Cleaning
Dry carpet cleaning is the best choice for businesses that have a lot of traffic like apartments and hotels. There's no need for carpets to dry before you can use them. Our carpet cleaning process involves injecting a special powder into the carpets with a counter-rotating brush. Dry carpet cleaning costs between $80 and $350.
Carpet Shampooing
This carpet cleaning technique is great for pet accidents and stains. The carpet is sanitized and absorbed by the foam that forms during the washing process.
The main drawbacks of this system are the large amount of water that it requires and the longer drying times. This is estimated to cost between $80 and $400.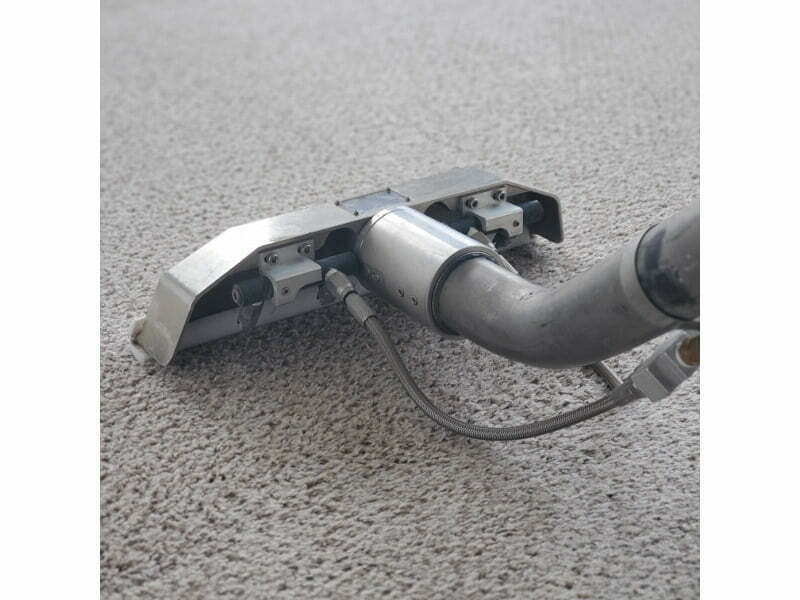 Carbonated Carpet Cleaning
Modern carpet cleaning uses less water to wash and rinse. This service is preferred by most businesses with high foot traffic and costs between $130 and $560.
Different types of carpets
Berber carpets can be cleaned easily and are available at a lower price of about $90
Cut and level-loop carpets are more expensive than Berber carpets. They require more cleaning than Berber carpets.
Carpets made of wool and cotton are most difficult to clean. Their cleaning costs range from $100 to $160.
Stairs
Most cleaning companies will charge $2-$3 per step if you have carpeted stairs. Other carpet cleaning companies may charge a separate fee for carpeted stairs.  Choosing the right carpet for your stairs can be difficult in the first place.  Your carpets on your stairs take a beating and choosing the right pile can be challenging. 
Remove Stains and Pet Accidents
Stains that are persistent can result from wine, coffee, or ink spills. Depending on the size and difficulty of the stain, an additional fee may be charged between $35-300.
Moving furniture and tables
This additional service typically costs around $50 an hour. While some carpet cleaners are able to handle this task for you, others will either ask you to do the job yourself or hire a company to do it. Talk to your carpet cleaner about how they handle furniture moving.